Inside our two-story colonial home in the heart of the Great Lakes Bay Region, we've created a homey atmosphere.
Walk through our hallways and watch as staff greet residents and talk about upcoming activities. Notice the recently-installed hardwood floors that make it easier for residents with walkers to move throughout the space. Bright paint and artwork fill the walls. The furniture you see would fit perfectly into the family room of a private home.
Inside the dining room, seasonal decorations act as centerpieces. Classic kitchen tables fill the space. We encourage our residents to dine at the same tables each meal, forming the friendships that add life to our days. Nearby, a seating area filled with recliners and couches allows our residents to socialize before or after enjoying nutritious, wholesome meals. Standing here, you can smell homemade soups simmering on the stove in the nearby kitchen. If you have a dietary concern, let us know. Our kitchen staff has the knowledge and skills to meet the nutrition requirements for diabetes, heart-health concerns, osteoporosis, and more chronic conditions common in the elderly.
A parlor and a common room complete the the light, airy first floor of our home. Here, residents and families can enjoy time together. In the summer, we open the doors to a spacious, screened-in porch overlooking Center Avenue. Every year, our residents look forward to gathering on the porch to enjoy the annual St. Patrick's Day Parade in Bay City. In the summer, we can sit on the porch and hear music from concerts in Wenonah Park. In the back, a fenced-in backyard filled with grass and flowers is accessible by a small ramp.
An elevator takes us to the second floor where our residents enjoy private rooms with windows overlooking trees and grassy lawns. Again, cheerful paint colors give each hallway and room an individual feeling. Residents can bring their own furniture or use ours. Each room includes a closet, sink, mirror, and air conditioning unit. Some rooms include built-in drawers. In between the rooms are Jack and Jill bathrooms that two residents share.
Another common area is found on the second floor. It is filled with comfortable furniture and opens to a screen porch overlooking Center Avenue. On beautiful spring and summer days, our residents gather here to enjoy the fragrance of flowers and music of birds.
We believe all these amenities should be available to everyone, so we offer rates that are among the lowest in the state. We accept private payments as well as Medicaid Waiver. (Michigan Medicaid Waiver typically does not pay for care in an assisted living facility. However, the RSMH does qualify for this program.)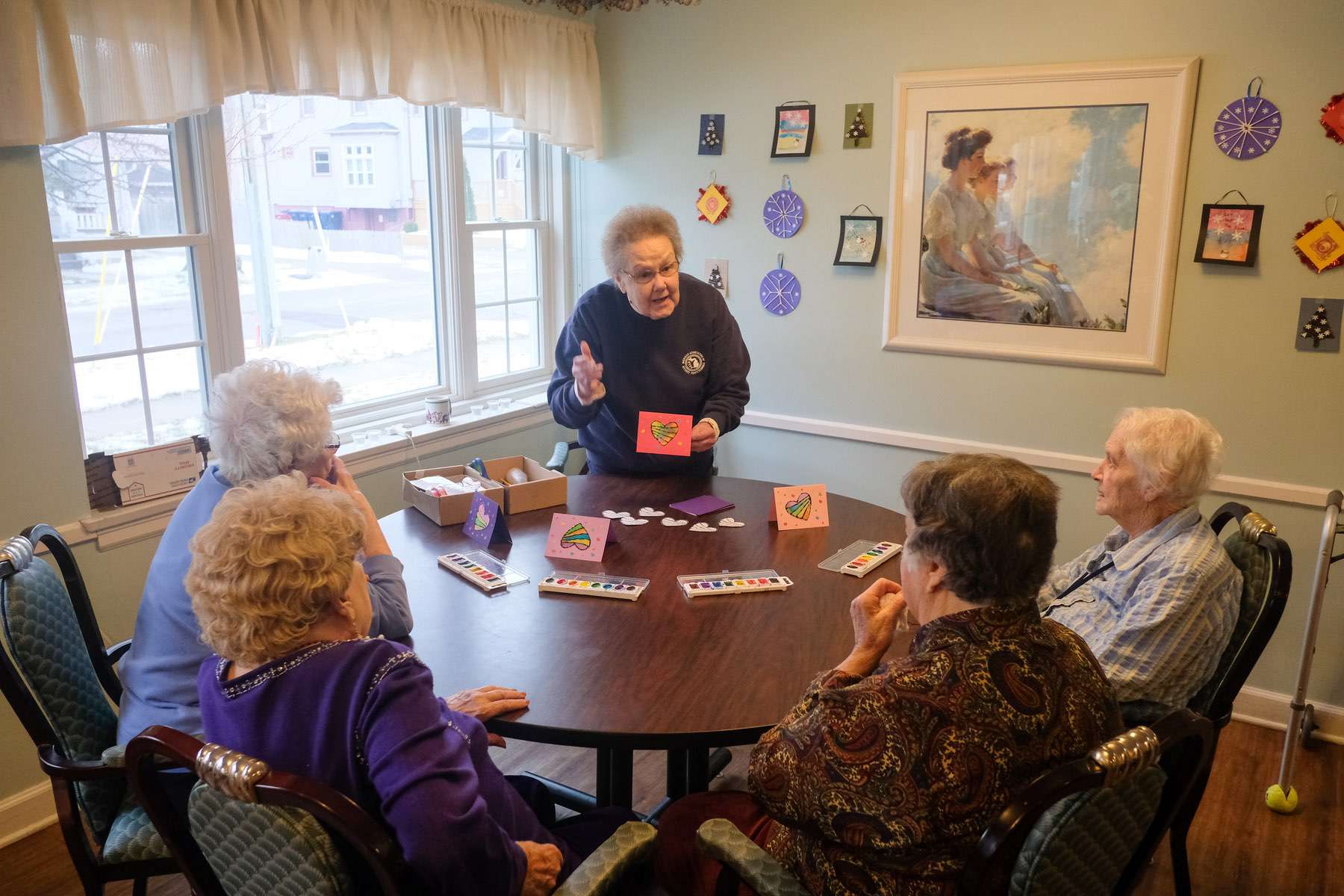 How do I know it's time to consider Rachel Sovereign Memorial Home?
As we age, it's normal to experience occasional difficulties in completing activities of daily living such as keeping up with housework and grocery shopping. When worsening medical conditions or general frailty consistently disrupt your loved one's ability to care for themselves, though, it's time to consider moving into an assisted living facility.
Our manager, Colleen Greenwood, is happy to help you decide if our facility is right for your family. Colleen can give you a tour of our two-story colonial home located in the heart of historic Bay City. You can talk to our staff and residents to begin to understand our friendly and welcoming environment.
We understand how difficult it is to make this decision. We know you want the best care possible for your mom, grandma, aunt or other loved one. We take the time to answer every question you have. We want you and your family to be certain this is the best place to provide comfortable, affordable care for the woman you love.
The daily fee includes the following services:
Housekeeping
Laundry
Three meals a day
Daily tea time
Planned activities
Medication management, including over-the-counter and prescription medicine
On-site beautician
Help with bathing
Ample visitor parking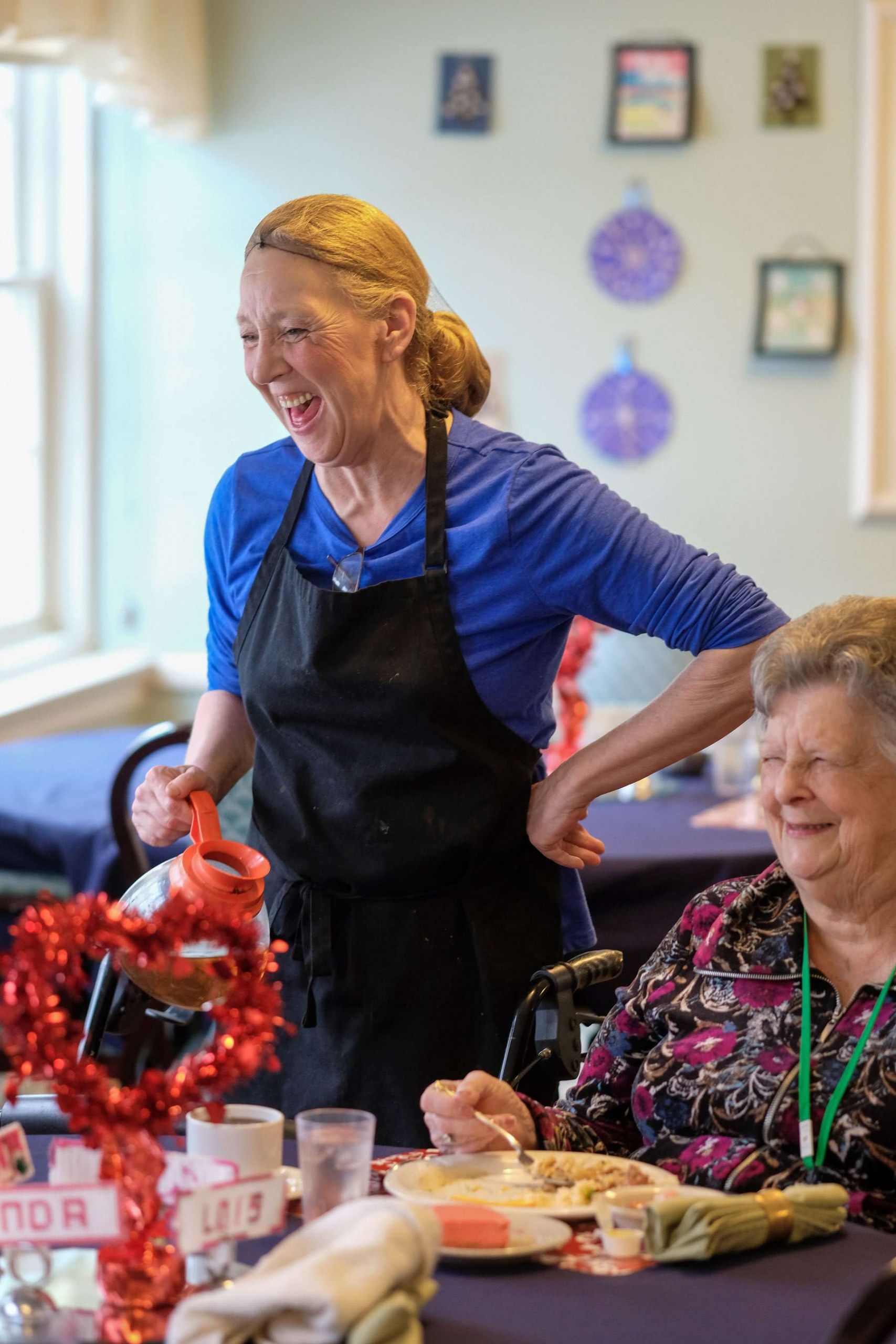 Before or after your visit to the Rachel Sovereign Memorial Home, we recommend you talk to others in your family about your concerns. Ask for their input. If possible, talk to your loved one's doctor. If she's been hospitalized recently, ask the discharge planner about all your options. Finally, ask yourself these questions: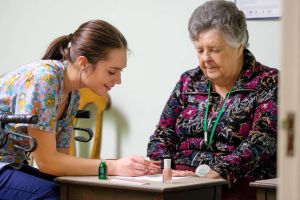 Can she bathe without risking a fall?
Can she reach zippers and manipulate buttons to dress for the day or to put on pajamas?
Can she get on and off the toilet?
Can she get in and out of bed easily? Remember to consider that she may have to get out of bed in the night when it's dark and she's not fully awake.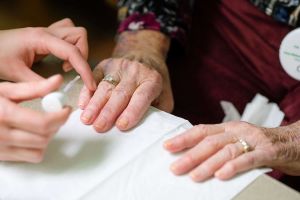 Can she prepare, eat, and clean up a nutritious meal?
Are there expired foods in the kitchen?
Are there multiple bottles of the same medicine in the bathroom?
Is she paying the bills on time?
Is she cleaning her home as well as she did in the past?
Is she having difficulty managing money?
Does she feel isolated?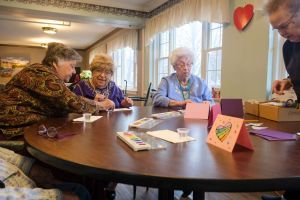 Has she told you about any recent slips or falls?
Can she leave her home without assistance?
Does the doctor recommend she stay at home to avoid complicating an illness or condition?
Is she keeping up with personal hygiene? For example, when was the last time she had her hair cut?
If she always wore makeup, does she still?
Does she seem frail?